When did you last give something back? As wildlife photographers, we consider ourselves incredibly lucky to have enjoyed the opportunities our planet presents us with, over the years. Whether it be capturing images of red squirrels on our doorstep, or spending time in another continent watching elephants cross a river.
But when Covid-19 struck we all had to get a bit creative, didn't we? Grasping any chance we had to go and find a subject or a landscape to point our cameras at, we came to rely on our local spaces, parks and nature reserves.
Now we feel it's our turn to give something back.
Not just so we can continue to capture images of our wildlife, but so future generations can enjoy the same pleasures too.
By supporting those trying to protect our landscape – we might tread there once more.
If we introduce and encourage our young folk into the world of wildlife, media, photography – they too will protect everything we love.
And together we can help towards the conservation and growth of our wildlife. So those subjects we love so much don't end up as another part of history. Like dinosaurs.
If you too want to give something back, then why not make your next purchase one that contributes to our PROFITS FOR PROJECTS. To discover just how much of your purchase we donate, check out our product pages under Shop Products.
Meanwhile, you can read more about the two 'projects. which will benefit from your purchases this year.
Our projects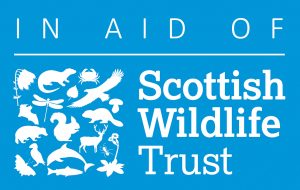 The Scottish Wildlife Trust has been safeguarding Scotland's wildlife and wild places for over half a century.
With one in every nine species in Scotland at risk of extinction, and as the ongoing climate and biodiversity crises continue, their work is needed more than ever.
From protecting endangered species and landscapes to education programmes, campaigning for nature and managing around 120 wildlife reserves, the Trust and their supporters work to truly connect people with nature and protect Scotland's wildlife for the future.
For more information, please visit the Scottish Wildlife Trust website, where you can find out more about the work they do and the species they protect.
Wild Shots Outreach is a Not-For-Profit organisation based in South Africa. Their award-winning environmental educational programme enables young people from disadvantaged communities to access wild places and experience the wildlife for themselves.
Through the beauty and power of photography, it teaches new skills to high school students and the young unemployed. The aim is to help them gain a greater knowledge and understanding of the environment, conservation and wildlife tourism – and so inspire them to make better career choices and become our wildlife and habitat guardians of the future.
To learn more, or even to donate directly, go to the Wild Shots Outreach website where you will find a fuller explanation of the programme – as well as some of the stories of those it has benefitted.